NICHOLAS M. WYMAN
MBA Grad Dip Bus MAICD
Chief Executive – WPC Group Limited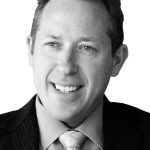 Nicholas Wyman has been actively involved for more than a decade in the promotion and development of vocational and management skills that meet the needs of Australian businesses and government agencies. Nicholas is an advocate of skilled careers for young people and has developed a number of initiatives to bridge the gap between employers and employees through mutual recognition of Generation Y values and social networking on evolving web media like Twitter and Web Comment. Apart from developing and continuing to deliver a key message to employers around Australia 'Give a kid a go!', focused on addressing the impact of the Global Financial Crisis on young people, Nicholas' company has mounted the first Apprentice Program in Australia dedicated to Greenskills.
With an entire green economy emerging before our eyes, Nicholas and his family are passionate about doing what they can in their community to make a difference to the environment. Nicholas' interest in environmental sustainability is long stemmed and he continues to position WPC Group as the leading group training organisation servicing the green economy.
WPC Group began operations more than 25 years ago as a not-for-profit Group Training Organisation (GTO) with the objective of increasing apprenticeship opportunities for young people in Western Melbourne. Today, the organisation is regarded as a leader in the recruitment and placement of apprentices, trainees and people with established technical skills to business and government. As Chief Executive of WPC Group since 2006 Nicholas has led that organisation through a restructuring process.
Prior to his appointment as Chief Executive WPC Group, Nicholas was Group General Manager for a predecessor organisation, Workplace Connect. Previous experience includes almost eight years with BHP and its successor company BHP Billiton in Employment and Training.
Nicholas started his career winning the Australian Apprentice Chef of the Year. He quickly progressed through a range of positions in the hospitality and catering industry, both in Australia and overseas. In 1988, Nicholas was Captain of the Australian Olympic Culinary Youth Team. The Team won Gold for Australia and was also awarded the Luxembourg Trophy for their achievement. His passion for vocational and management education, particularly apprenticeships and traineeships, developed through managing several hospitality businesses. He gained a Graduate Certificate in Business Administration in 1997 and progressed to a Master of Business Administration in 1998 in Melbourne. In 2008 and 2009 Nicholas participated in the Program for Leadership Development at Harvard Business School in Boston (USA).
Front-line engagement of both employers and employees unifies Nicholas' contribution. Absence or issues with work environment factors like working conditions, salary, good administration, supervision, interpersonal relationships at work, status and security can create dissatisfaction. But adequate work environment factors do not necessarily create productive motivation. Productivity is increased by job content factors, such as achievement, recognition for achievement, the work itself, responsibility, growth and passion.