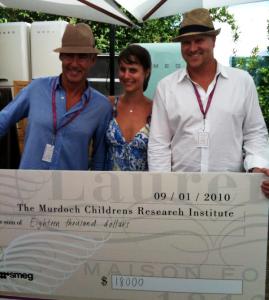 WPC Group was invited by host employer Nelson Wine Company to attend the recent Polo event at Portsea on Saturday the 9th of January in order to raise funds for charity.
Through the support of all in attendance, and other supporting organisations an amount of $18,000 was raised and presented to the Murdoch Children's Research Institute.
Everybody who was present at the event enjoyed a good day.
WPC Group looks forwards to work with all host employers, trainees and apprentices to make 2010 a great year.