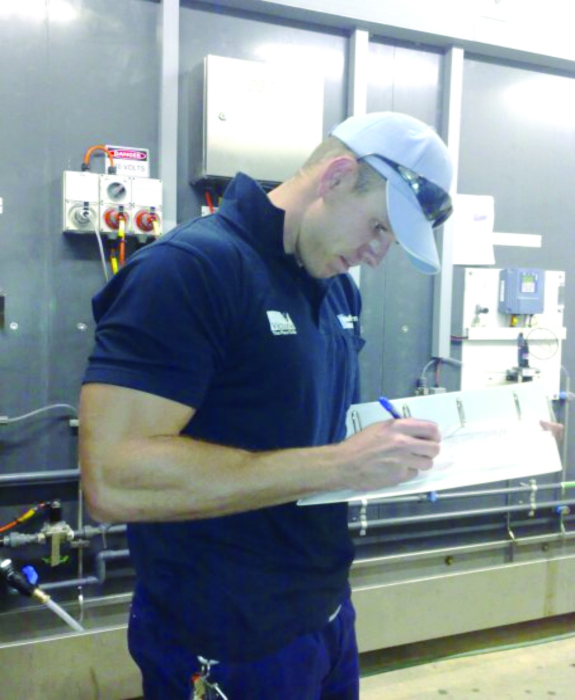 Brendon Murphy is a success story of his own making. Brendon completed a Certificate III in Water Supply Operations through Water Training Australia Pty Ltd as part of WPC Group's trainee program. As a successful fire fighter and footballer, his passion and drive to constantly achieve excellence held him in good stead for a successful career in the making.
In 2010 Brendon was nominated for Trainee of the Year in the Today's Skills, Tomorrow's Leaders program. He was identified as being a highly capable and skilled trainee achieving the accolade of being awarded 'Runner Up' in this prestigious competition.
As a result of his excellent performance throughout his training and the work placement at Melbourne Water – Tarago Water Treatment Plant he was offered a permanent role as Water Supply Operations, Maroondah Team – Lead Operator.
Brendon has been included into the Greenskills Reference Group. Brendon has become a valuable contributor the program and he sits alongside a range of extremely experienced experts and Government representatives that provide leadership in Employment and Training for the Greenskills Program.